Hidden Valley Gardens
Contact
Mrs Patricia Howard
Enquiries
01208 873225
Fax
Email
hiddenvalleygardens@yahoo.co.uk
Website
www.hiddenvalleygardens.co.uk
A developing and well labelled garden set in 4 acres in a secluded valley with a specialist nursery featuring herbaceous and cottage plants.
Open
20th Mar - 15th Oct, daily 10:00 - 18:00 (Except Tuesdays and Wednesdays)
Admission
Gardens Adults £3.00 Children Free Nursery Free Group visits available by appointment.
Directions
From the A390 take B3269 signed Fowey, within 200 yards fork right signed Treesmill and follow the signs.
An intimate four-acre garden and specialist plant nursery, nestled in a secluded hidden valley. The garden has many themes including a Mediterranean area, colourful herbaceous and cottage garden beds, a 'hot' border, pond garden, Japanese area and an iris garden, plus potager, Fairy Well, and fernery. Witness the scorching colours of the dahlia, crocosmia, clematis and agapanthus beds. Refreshments available. Children's Quiz. Free entry to Nursery & Tea Hut.
Self-catering accommodation is available in the Garden.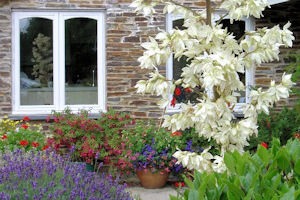 Yucca in flower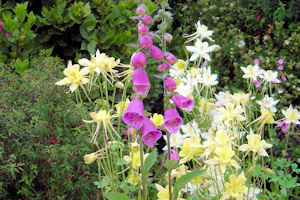 Foxglove with Aquilegia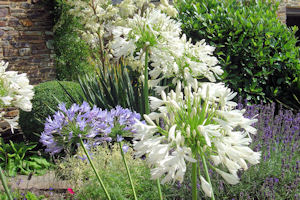 White and Blue Agapanthus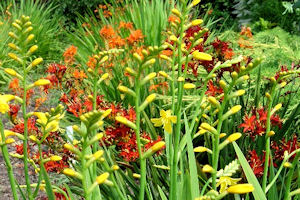 Crocosmia