Stoneleigh Abbey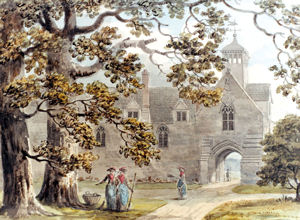 Gatehouse 1807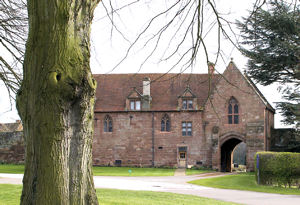 Gatehouse 2007
In the early nineteenth century, reflecting the changing taste for 'picturesque ideas', Stoneleigh Abbey became the focus of improvements which were to provide an exceptional example of landscape design in this style. Renowned landscape designer Humphry Repton considered the estate as one of his more important commissions and, in his Red Book for Stoneleigh Abbey, expressed the quality of the site: "I look upon Stoneleigh Abbey as a place not to be compared to any other".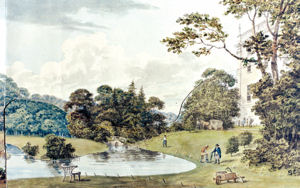 Repton lake construction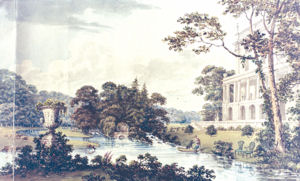 In the Red Book, the characteristic method Repton used to deliver his ideas to clients, he proposed an idealised landscape presented as a gallery of paintings; a method unique to Stoneleigh. Watercolour views of before and after his proposed improvements were presented in the manner of different watercolour artists, including Claude Lorraine, Ruysdael and Watteau.
Stoneleigh's is one of the few large format Red Books and is comparable with those presented for sites such as Brighton Pavilion and Woburn Abbey.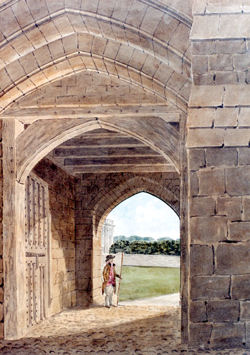 Gatehouse Archway 1807 and 2007.