Welcome to the Plants.info website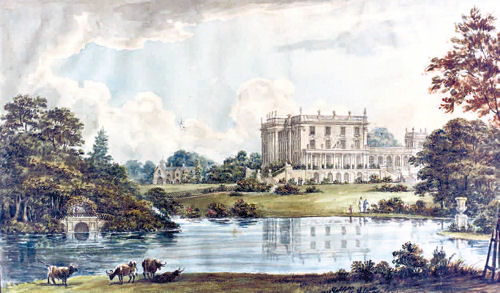 Stoneleigh Abbey - Repton (1808)*
Welcome to Plants.info
Here you can learn how plants have been used over the last 400 years to create the most impressive gardens on earth. Here you will find the the most beautiful plants, places where you can purchase plants for your own gardens and inspiration from examples found in the greatest gardens, Arboreta and plant collections in the world.
Plants.info is a collection of resources from the past, present and future. The people section for example lists the creations of the greatest landscape designers from history. Really the only way the scale of their works and the changes made to the landscapes can be fully appreciated is to actually visit the gardens and parklands, see the before and after drawings and then view the landscapes from where the creator once stood.
The papers section is a collection of current thinking on plants, gardens and landscape design including a paper on Tea from the head gardener at Tregothnan.
*Humphry Repton's 1808 watercolour of Stoneleigh Abbey from the Abbey's very special 2007 Repton Red Book Exhibition